For the past 4 or 5 years, I've used Unifi for our home networking needs. This includes routing, switching, hotspots and surveillance. However, when recently trying to buy another EdgeMax 10x router, they were out of stock and are still out of stock. The same for a huge chunk of their inventory.
What about Amazon? Have a look: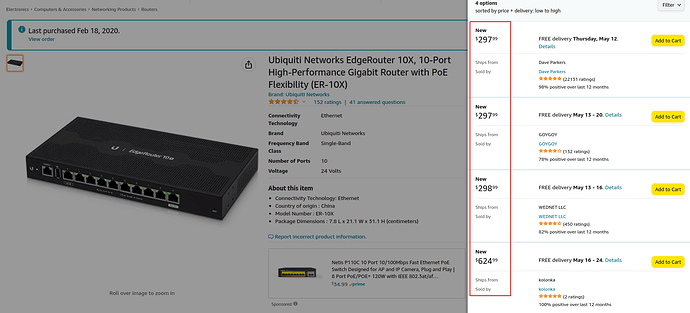 That's 3x to 6x the MSRP!
So what alternatives do you guys suggest for an almost enterprise-level home network? Aruba, Ruckus, Meraki, Aerohive, Cambium, Cisco, TP-Link, other?
On Unifi's store they even have this popup: